Our Story
Jesse + Trina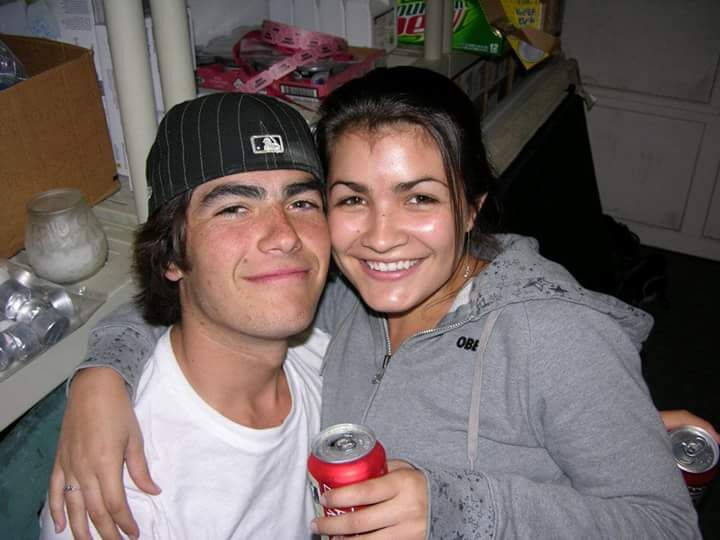 We were neighbors 13 years ago and started dating 6 years ago. Everyday has been a new adventure and every adventure has been a new beginning. Please join us in our most recent adventure to celebrate the union of the Williams and Wells family. We can't wait to see you there!
The Wedding
Saturday, November 4, 2017
5:00 PM
Attire: Formal - Please note that the ground is loose so women are welcome to wear boots, wedges or sandals
Reception
Plaster City East, CA
Dear Friends and Family, We are so happy to have you celebrate our love and union as a married couple. This is going to be a unique wedding where we will be having a formal reception in the desert. We will be camping at East Plaster City in Ocotillo CA. Due to the nature of the occasion we would be honored if you would join us in a night of celebration and camping. We would like you to arrive anytime before 4 pm to set up your RV and or camp spot, the event will begin at 5 pm. If you are not familiar with this area, please call or text Jesse 619-884-7259 or Trina 619-992-5142 and they will further assist you. Please RSVP by September 20, 2017
Wedding Party
Meagan Chasteene - Bridesmaid
Meagan and Jesse met 9 years ago and have been best friends ever since. In recent years Meagan and Trina have become so close that they now consider each other best friends. Both Jesse and Trina are honored to have her be a part of their wedding.
Lisa Gipson - Bridesmaid
Lisa and Trina have been friends for 8 years. Lisa has a kind heart and is the reason Jesse and Trina started dating in the first place. This is all Lisa's fault and they couldn't be happier.
Andrea Tweed - Bridesmaid
Trina has known Andrea her entire life, they are like sisters and their families are extremely close. After Andrea met Jesse they acted like siblings who had been in each other's lives forever. She is an amazing person and honest whether you like it or not. Jesse and Trina love Andrea's great sense of humor, she adds the perfect amount of spice to the party.
Alicia Price - Bridesmaid
Alicia has been living next to Trina and Jesse long enough to know that they are more than just neighbors they constantly have dinner and drinks together at each other's houses. They help with each other's gardens and house needs. She knows how to bring life and laughter to the party and they are excited to have her help celebrate their marriage.
Scott Leoncini - Groomsman
Scott and Jesse have been friends since elementary school. They both have a passion for fishing and will do anything for one another. Scott has a kind soul and loves Jesse and no matter what shenanigan he gets himself into, Scott is there through thick and thin. Trina and Jesse are honored he will be joining them on their big day.
Charlie Graham - Groomsman
While Scott might try to keep Jesse out of trouble Charlie will be the one to instigate the trouble. Jesse and Charlie work hard together and play just as hard on their time off. Charlie knows how to have a good time and devotes as much time as he can to his son, Oliver. Trina and Jesse love them both dearly and can't wait to have him help them celebrate their union in marriage.
Josh Price - Groomsman
Josh is fun, loving and wise. He loves a good argument and a good whiskey...it's no surprise that he's a DUI defense attorney and one of Trina and Jesse's best friends. Josh is not just their neighbor but a genuine friend and ready for any adventure. Trina and Jesse enjoy his company and his out-going personality. They are both happy to have him be a part of their important day.